....TUESDAY JANUARY 11TH 1977

The Heartbreakers
continue their '77 London residency with their second visit to the Roxy tonight.
They certainly have made a narcotic impression on the British punk scene. However times were
desperate and the band were skint they agree to play for the princely sum of £30. Here's what a few
faces of the day thought of 'em.....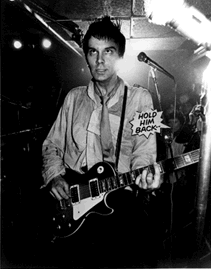 "They didn't really fit in with the punk
scene but their attitude made up for it.
Their drug taking was legendary - they
were stoned most of the time - and their
songs reflected their lifestyles.
- Mark P. (Sniffin' Glue)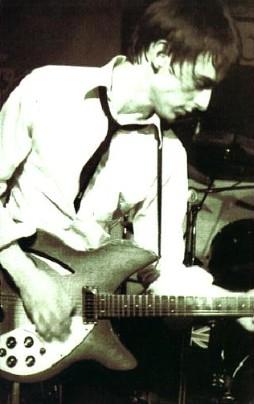 The Jam
play the 100 Club
London tonight supporting Clayson
And The Argonauts and Stripjack.

Here's the review from the New
Musical Express...

"The Heartbreakers were always
down there always out of it, drunk as
well as smacked!" - Leo Williams
(friend of Don Letts the Roxy DJ.)