....THURSDAY JANUARY 13TH 1977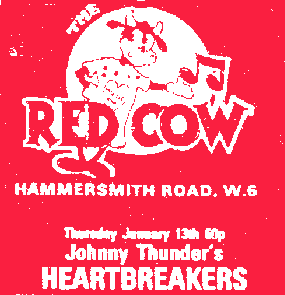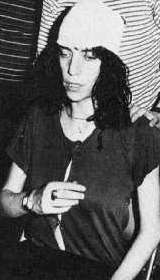 THE WASPS

Just so the New Yorkers don't grab all the
attention, tonight
The Wasps

from deepest Leyton in East London play

London's Rochester Castle pub.

They're an energetic young band fronted by
Jesse Lynn-Dean (guitar/vocals), Neil Finch
(guitar), David Owen (bass) and Tiam Grant
(drums)

Meanwhile Miss
Patti Smith
, New York
punk poetess and high priestess of
the Bowery had this to say to the
British Music Press.........






"Listen, I'm over 30, nobody tells me if
I can't spit on stage or not!"

& the SOFTIES

Play
the Roxy, London

TALKING HEADS:

New York Art Punks the
Talking Heads
are
one of the biggest draws that the citys prime
punk venue CBGB's has, along with
the
Ramones
. They are among the new music elite
that is currently being courted by both
Sire
and

Private Stock
records companies. So
confident of a contract that they've already
decided that 'Pyscho Killer' will be the debut
single and are already planning the LP
tracklists!!!! The Clash
have just spent over a week at Beaconsfield
Studio, London laying down 7 demo tracks...

1. I'm so Bored with the USA
2. London's Burning
3. White Riot
4 . White Riot take 2
5. Career Opportunities
6. 1977
7 . Janie Jones (Instrumental)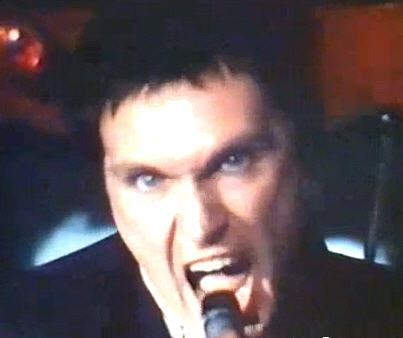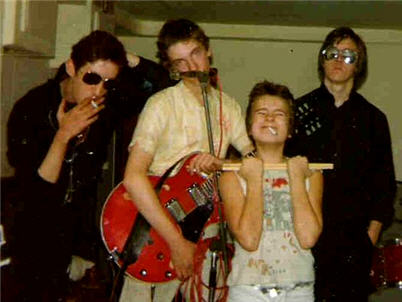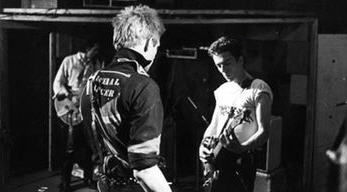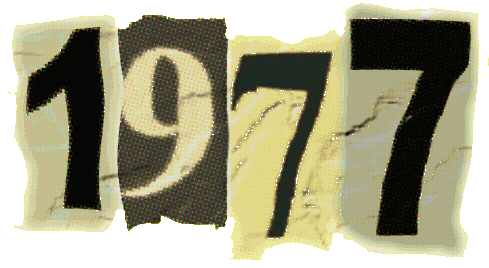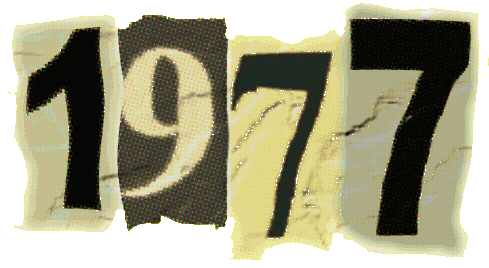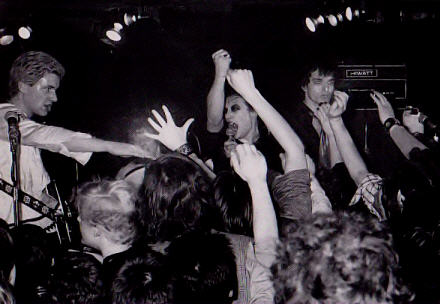 Max's Kansas City, New York.