 ...FRIDAY JANUARY 28TH 1977

"We were too bad and too
young to be accepted by the
pub rock scene, and when punk
came along we were too old and
too good to be accepted by
them. 'Grip' was a rites of
passage song for me, about
having to be tough to achieve
the rock'n'roll life I wanted."

- Hugh Cornwell - 2001

The Stranglers
release their
debut 45
'Grip'
today. Gaining it
the second major label punk
release after 'Anarchy'.
'Grip' featured the saxophone
delights of Welsh miner Eric Clarke
who dropped his sax solo onto the
track and caught the train back to
Wales to work down the pit!

play
London's Central Polytechnic
tonight.

Alberto Y Lost Trios
Paranois
play
North Staffs
Polytechnic
tonight.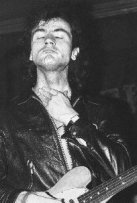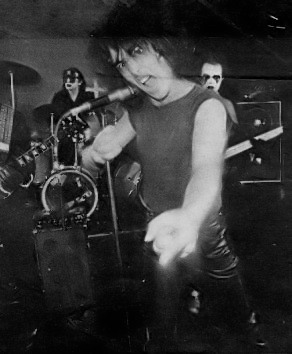 The
Sex Pistols
receive the final EMI pay
off today.
Meanwhile
Dave Goodman
mixes, at
Eden Studios in Chiswick, the six tracks
that were recorded earlier in the month at
Gooseberry.

THE STRANGLERS
Get A 'Grip' On Yourself /London
(United Artists)
The Phil McNeill Fan Club make their recording debut with a stunning double-sided single of distinctive,
intelligent, contemporary rock'n'roll that sounds like Roxy Music would have if that old capped-tooth
smoothie Ferry had been influenced by The Doors (as opposed to Humphrey Bogart at the start of his
male menopause). The B-side, 'London Lady', is perhaps more like the noise you would have expected
from a squad of elder punksters - Hugh Cornwell's slashed-out riffing more up front on this
two-minute-25 song than on the A, where the main feature is Dave Greenfield's swirling keyboards
backing up the hook line chorus (which is maybe strong enough to get them some "chart action").
Tony Parsons (New Musical Express 5th February 1977)


SUPERCHARGE



Southampton University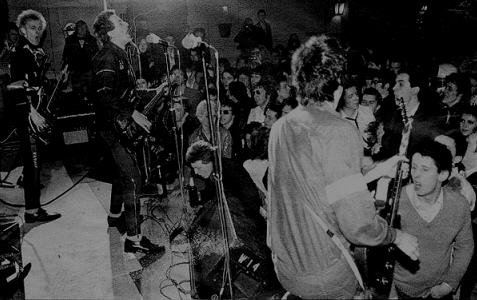 play
Eric's
club in
Liverpool.

Alberto Y Lost Trios Paranois


TRACTOR

Tractor
who have probably got the
worst punk band name ever play

Oldhams, Boundary Inn
tonight.