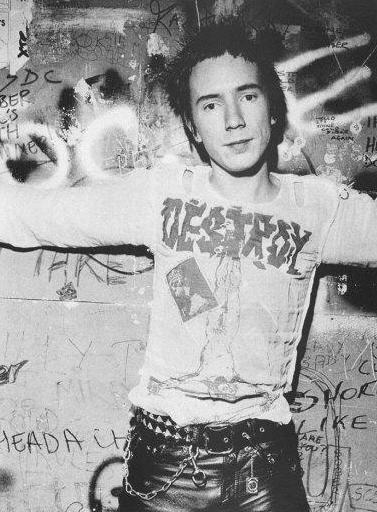 DESTROY 'Sex Pistols'
By Dennis Morris (October1998)
How the fuck do you review a photographic book without no
actual text or more importantly no space for some of the vital
snaps to be included in this review? Well you can't at least do it
justice! All I can say about this book is if you wanna see the
ultimate punk band and most photographed group in the history
of punk rock caught in all their obnoxious glory, then look no
further than this black and white baby. If on the other hand your
someone who despised em or dismissed em as a big nothing or
a sad bunch of retro money making clones. Then I think you
could do yourself a big favour from seeing this book too. Coz as
they say every picture tells a story and there's a fucking load in
here from when this band were the actual nemesis of punk!
Highly Recommended and well put together.
(*****)
£19.95
ISBN 1-871592-74-7

PETER DON'T CARE

HATE RATES....
***** BIBLE **** TABLOID *** COMIC ** CHIP PAPER * PULP