HATE RATES....
***** BIBLE **** TABLOID *** COMIC ** CHIP PAPER * PULP





PUNK
The Culture In Pictures
Mirrorpix 2012
Publisher: Ammonite Press (March 2012)
Paperback: 300 pages
ISBN-10: 1907708294
ISBN-13: 978-1907708299
Product Dimensions: 16.4 x 16.2 x 2.4 cm

I knew nothing about this little gem of a bargain book before last weekend when I happened
to discover a one page feature, complete with some very eye-catching time and place pics
nestling within the latest 'Mojo' mag. Yeah! Thats the issue with the legendary Steve Marriott
on the cover. There was more than enough info printed in that small heads up to get me
interested.

So out of curiosity I went to my computer later that evening and placed an order with my friendly
neighbourhood online supplier, and believe it or not the book only cost me a few pence more
than that less than good value skinny mag did! I received my copy of 'Punk - The Culture in
Pictures' in the post yesterday morning.

Not surprisingly it's a minimal text job, but good quality budget publication. The wealth of
outstanding and historically important original punk era fan photos (especially within its 300
pages) would put to shame many of the way more expensive and critically hyped books that
have been foisted upon us on a regular basis for the best part of the past 35 years. Books
which have promised so much, but delivered so little.
There are so many previously unseen and long forgotten photos included here taken from the
'Daily Mirror' archive, it was actually a rare and exciting experience for a change to casually
browse and enjoy the vital printed images on the pages. Instead of the usual frantic page
turning or searching for something new, only to be disappointed time and time again after
having had to wade through the same old pics, yawn!
This book was an unexpected and very pleasant surprise, part of a cheapo series or not! I'd
recommend it to everyone. An excellent collection of images.

Joe Donnelly - Belfast 7th April 2012.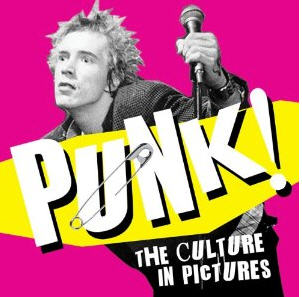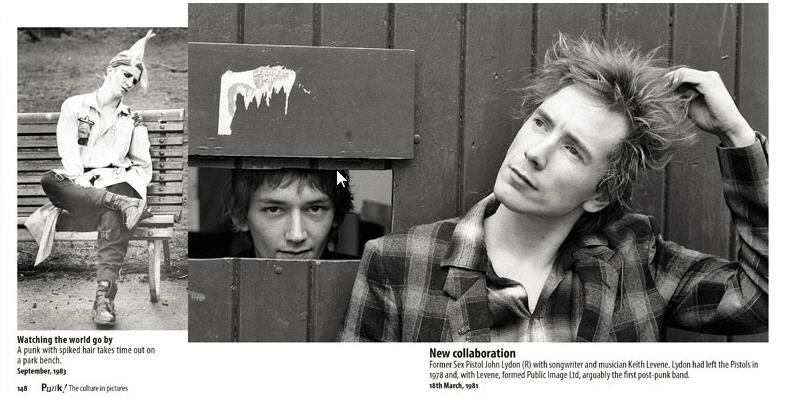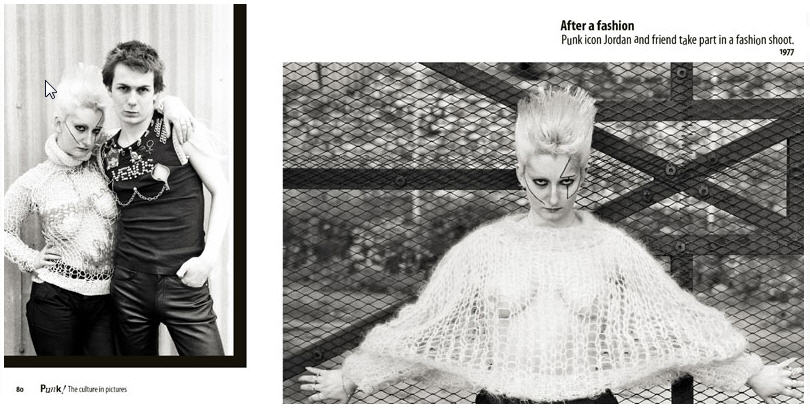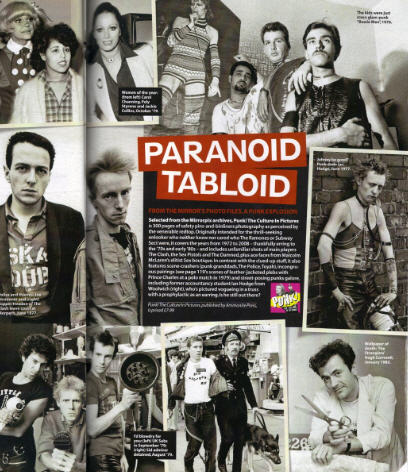 After Joe's eagle eyed observations regarding quality punk
books see the
Rex Collection
for example. I got myself a copy
of this other little firecracker and indeed it is worth getting.
Don't be put off by the punk by numbers garish cover
like I
was,
because inside you get lots of rare photos of bands and
individuals who made the stories in tabloid publications like the
Daily Mirror. It is
Sex Pistols
orientated but there are loads of
other shots of bands and equally of punks on the streets from
various eras. There are a series on other genres of rock, but
this one is easily the best etc.
If you wanna order a copy go to .....

www.ammonitepress.com/Punk.html
You can also check out the fascinating history of punk in
pictures at the
MIRRORPIX
site.
Peter Don't Care