Don't forget, any punks with a bone of contention, praise or
just some snot that they want airing e-mail me. If it's valid it'll
get printed.

p
unkrockerzine
@
gmail.
com


Barbie (The Bips)
Dance is business
Religion Is A Crime
Sex Or Violence
The Global Prison
The Love For Music
In The Land Of...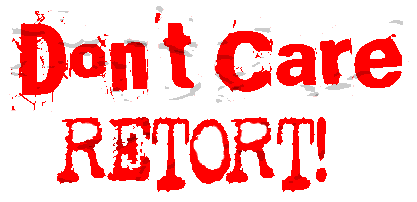 COLUMNISTS

Adrienne Avilez
Ubanned
Gilman St Pussies Out
Mike Cyco's 5 cents worth....

Sam Sinister
Save A Vegitable...Eat A Vegan
Lets Be Honest Rock n Roll Is Punk
Why
Redneck Rebuttle
Just Remember, Trends Do Die
Smashing Illusions & Misconceptions


Your chance to air your views, spout off about your favourite
bands or just stick the knife into something or someone who got
yer riled or has made your day...
STILL UNDER MAJOR CONSTRUCTION!